Locations We Ship To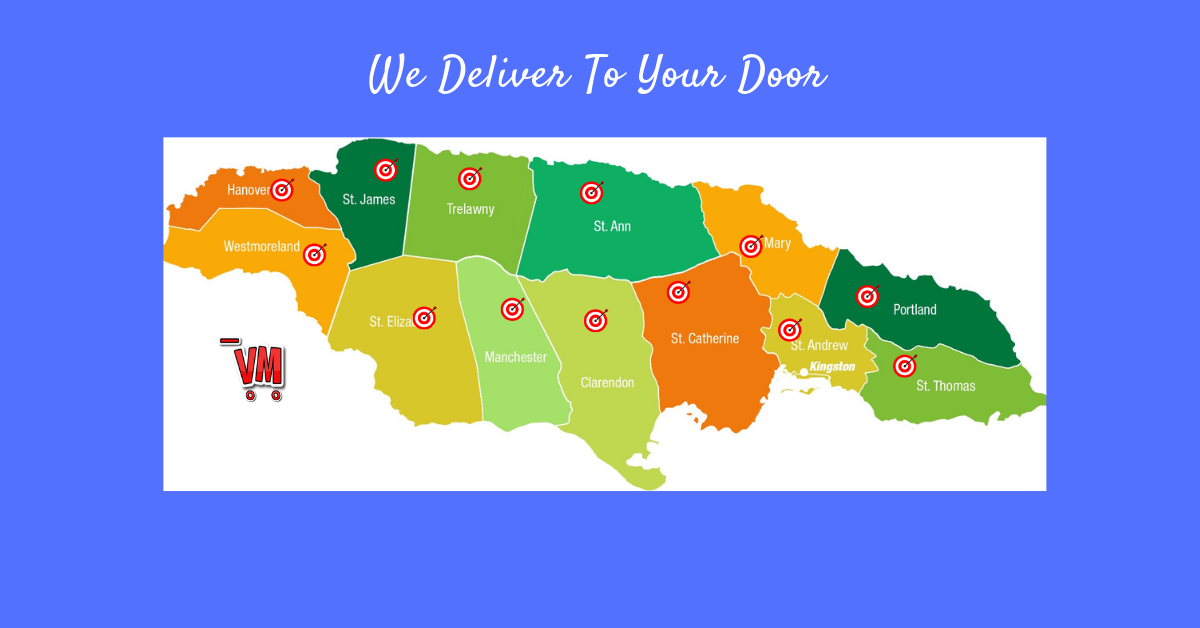 We will arrange the most economical way to deliver your order at a flat rate or through our courier partners. 
Kingston - $650
Outer St Andrew - $1000+
St Catherine - $1000+
Kingston, St Andrew, St Catherine
Same day delivery for orders before 10 AM Monday to Saturday or within 24hrs
Other Parishes Primary Delivery Option:
Store to Door drop off organised by Virtual Mart's logistics team done based on our schedule.
https://virtualmartja.com/guide
Order processing is done between the hours of 8 AM - 10 AM 


Only on special requests                                                                                                   
We send via Knutsford Express: 
6 AM - 8:45 PM - Kingston, Montego Bay, Savanna-La-Mar
6 AM - 8 PM - Falmouth, Luana, Gutters, Port Antonio (Except Tues & Wed 6 AM - 6 PM)
7 AM - 7 PM - Mandeville, Ocho Rios
Rates including GCT are $600 for the first 10 lbs (1-10 lbs) and $40 for each lb over 10 lbs.
Note:
Items which are big in nature and requires trucking/special transport for example fridges, beds, mattresses, Stoves etc. VM's logistics team will arrange the transportation and agreement. 
FOR MORE DETAILS:  whatsapp/call +18762782009